ABOUT PANNEAUX DU MAGHREB SARL
Your Partner for all your constructions
PANNEAUX DU MAGHREB was created in 2014 and specializes in the production and manufacture of sandwich panels with state-of-the-art technology, especially in the manufacture of roofing, cladding and cold sandwich panels. We also produce the hidden screw panel, the insulated doors and all the accessories of the metal frame and the cold rooms..
We are a Tunisian company based in Sousse (Tunisia) and part of the group GHEDAMSI.
The satisfaction of our customers is a major challenge for our company and a determinant for success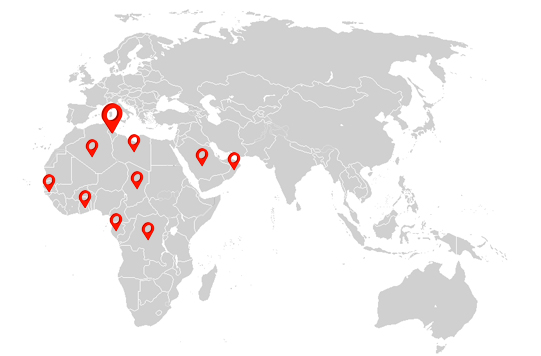 OUR CERTIFICATIONS
PANNEAUX DU MAGHREB is positioning itself as a local leader in the field of sheet metal processing
and the manufacture of sandwich panels at Five Ribs
DO NOT HESITATE TO CONTACT US, WE ARE THERE TO INQUIRE YOU!
Our prices are very competitive at the local and international levels thanks to his good mastery
the costs and the policy adopted in the ongoing search for synergies
and as indispensable the company PANNEAUX De MAGHREB S.A.R.L is certified ISO 9001.
Subscribe to our newsletter !
Follow our news and receive notifications about our news when you register ...
Please enter a valid email address !